Centro Comercial La Colonia
San Pedro de Alcantara (Málaga)
Tel. 952.78.03.76 - Fax. 952.78.00.59
Email:
info@cclacolonia.com
Óptica La Colonia
---
Optica La Colonia offer a comprehensive service for your vision. As our interest is optical optometrists devote professional care and personal advice in each case. We have the most advanced technology for the care of your eye health and vision graduation.
In point of contact lens can advise on the different options of contact lenses currently on the market, making adaptation more suited to each patient. We specialize in progressive lenses for glasses and contact lenses.
In sunglasses have a wide range of the best brands and latest models.
Our wide range of sporting masks covering all activities in which your view needs protection: skiing, cycling, running etc.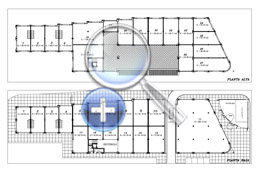 Copyright Centro Comercial La Colonia . Todos los derechos reservados.